/
Hygge Home Tour – Cozy Winter Decor
Today, I'm joining  a group of talented bloggers for a hygge home tour!  We want to show you how you can create an atmosphere that's cozy, calming and inviting this winter season.  Grab that cup of coffee and stay awhile to see all the hygge home tours!   
A week or two after Christmas, a lot of us are SO ready to put away the Christmas decorations.  Once the Christmas decorations are down, you might wonder, "Now what?"  You can either put up all your decorations that you previously had up before Christmas or slowly start decorating for spring.  For me, I'm so not ready to start decorating for spring mainly because there's still snow outside here in Iowa!  I decided that instead of putting up my normal decorations, I was going to do more of a winter wonderland feel.  To bring in hygge into my decor, I focused on lots of trees, whites, neutrals, and different textures in my living room, dining room, and staircase area.
For my living room, I wanted to bring the tree farm 'look' inside my home, so I kept all my flocked trees up.  Yes, I know…I have A LOT of flocked trees!  😉  There's just something about the look of snow on trees that's so "cozy."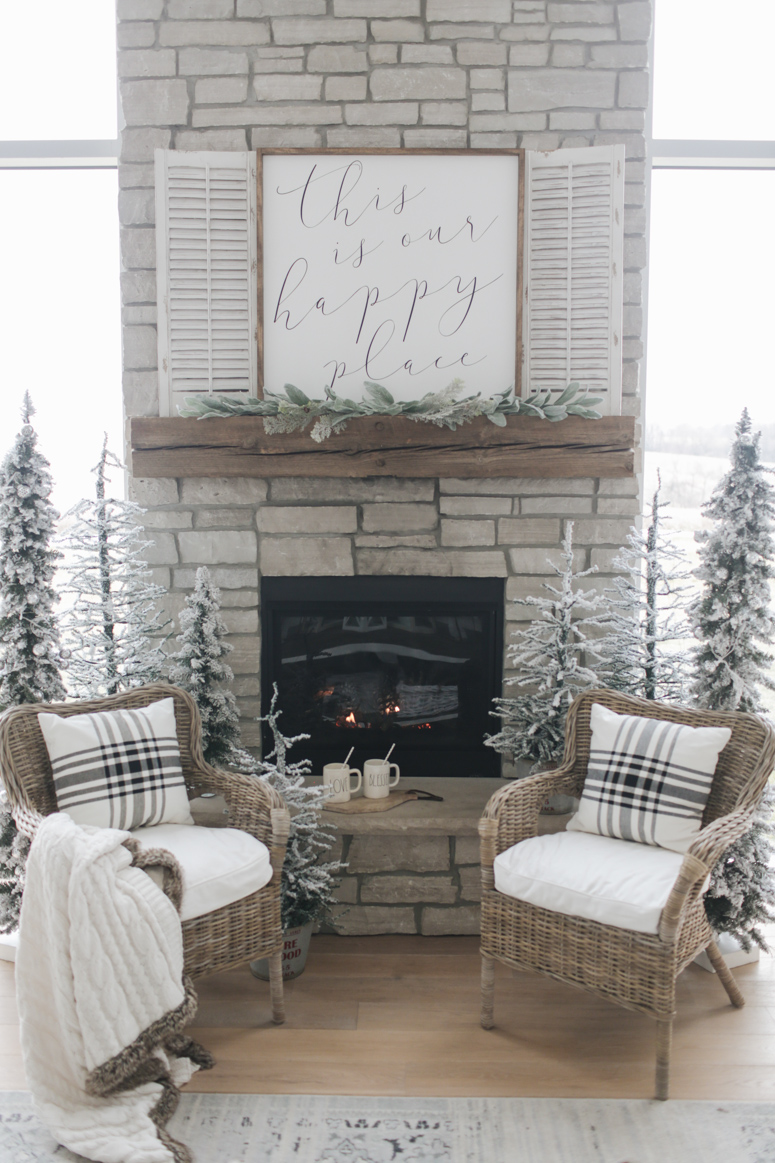 Staying in and having some family time…now that is my happy place.  This sign is by the talented Lakeside Lettering, and it's perfect for hygge.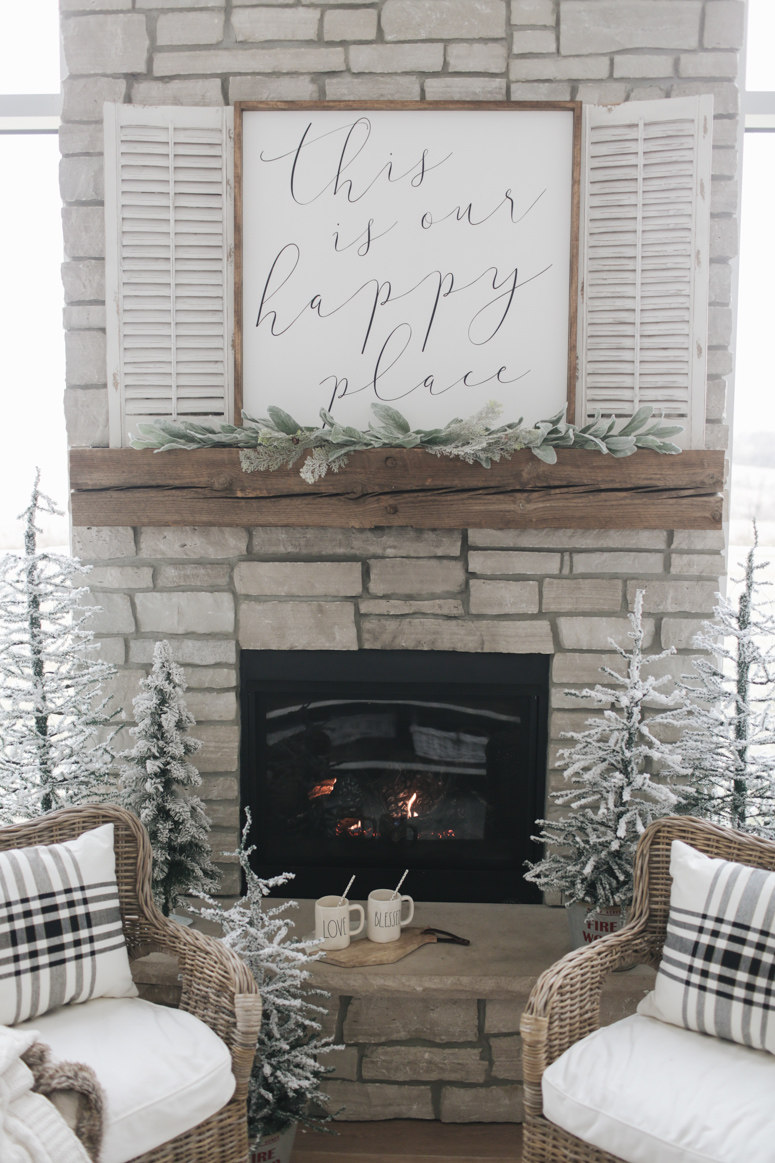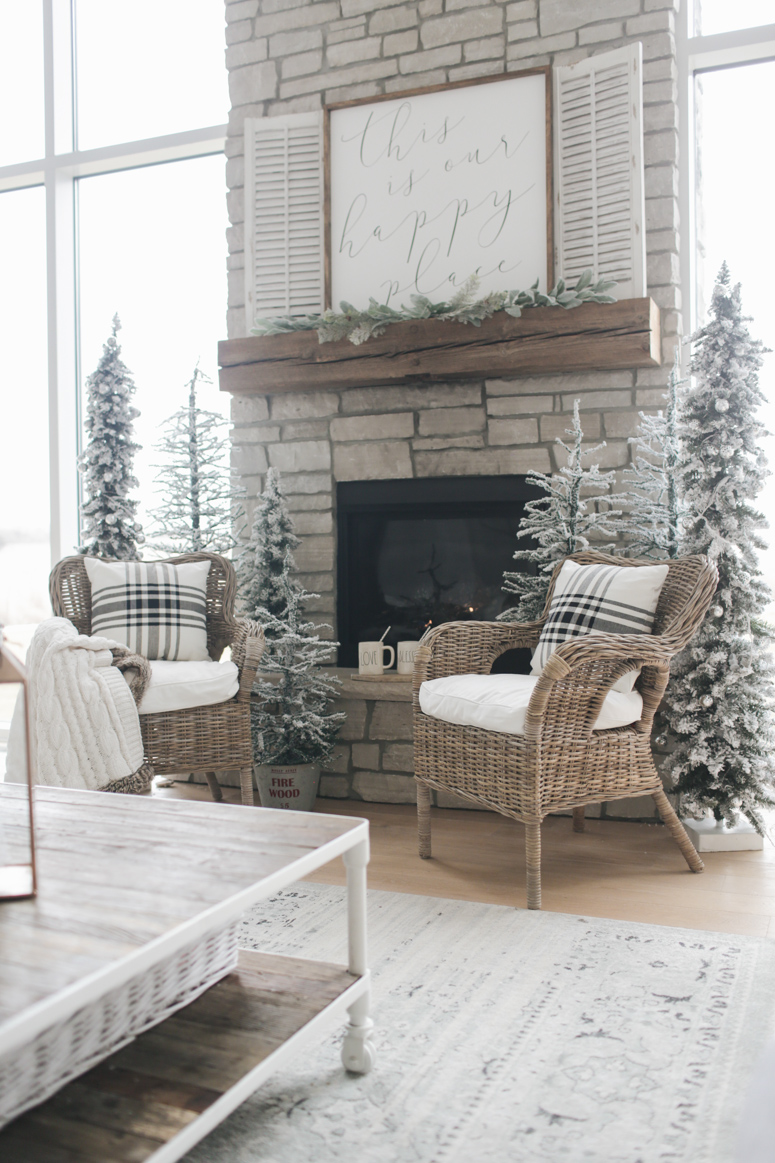 Hot chocolate always solves everything during the winter.  That's what the kids always ask for after playing outside in the snow.  What better way than to enjoy it by the fire?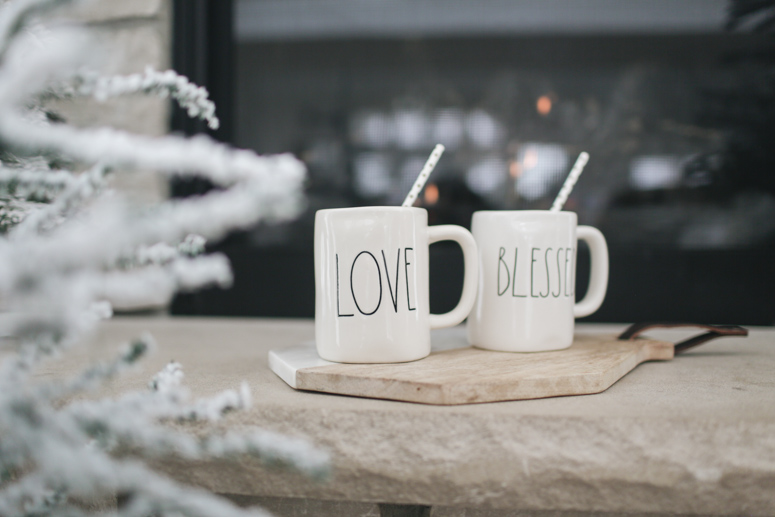 Don't be afraid to combine textures.  You can do this with throws and pillows.  Love this comfy ivory knit throw with the faux fur trim!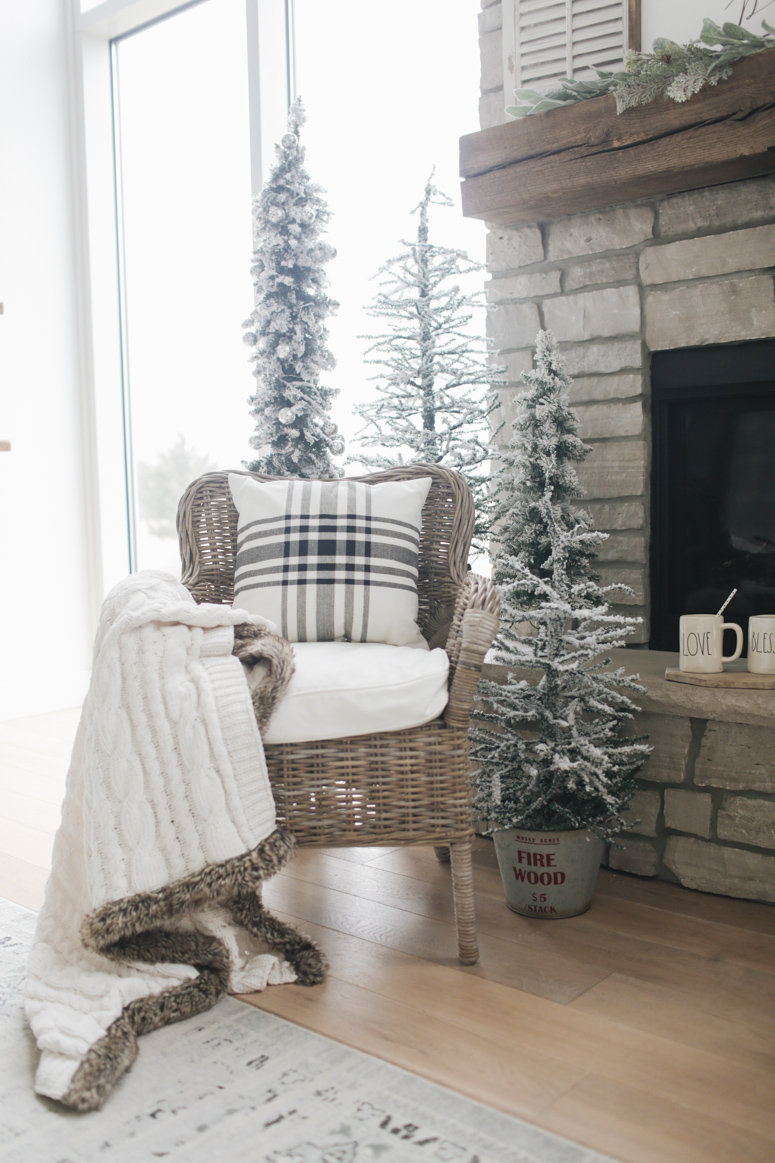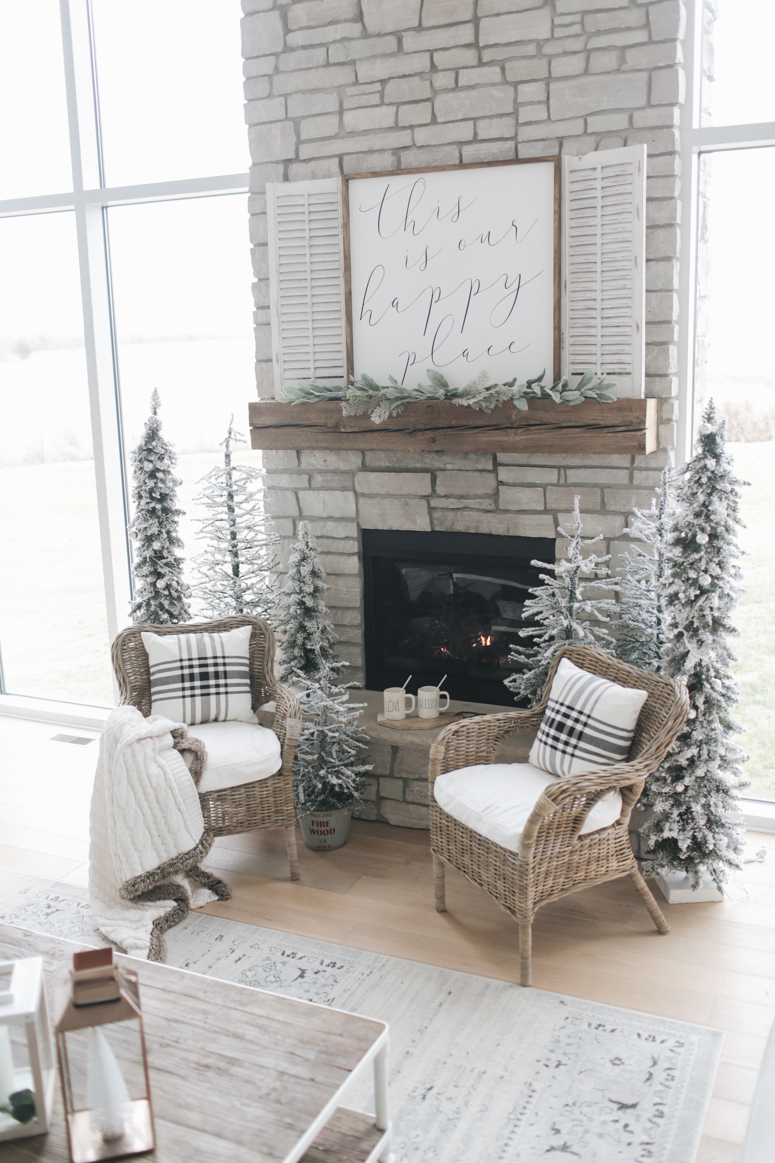 These frosty eucalyptus goes well with the 'wintery' feel.  Some might think this is a garland, but it's actually a mixture of different floral stems.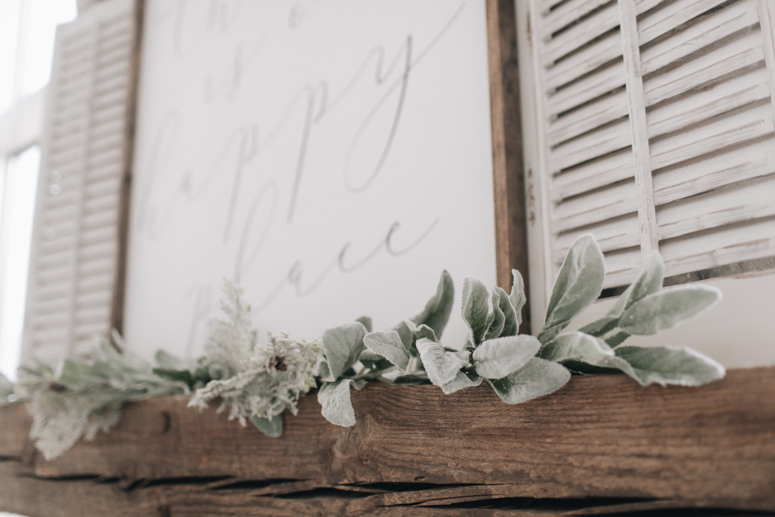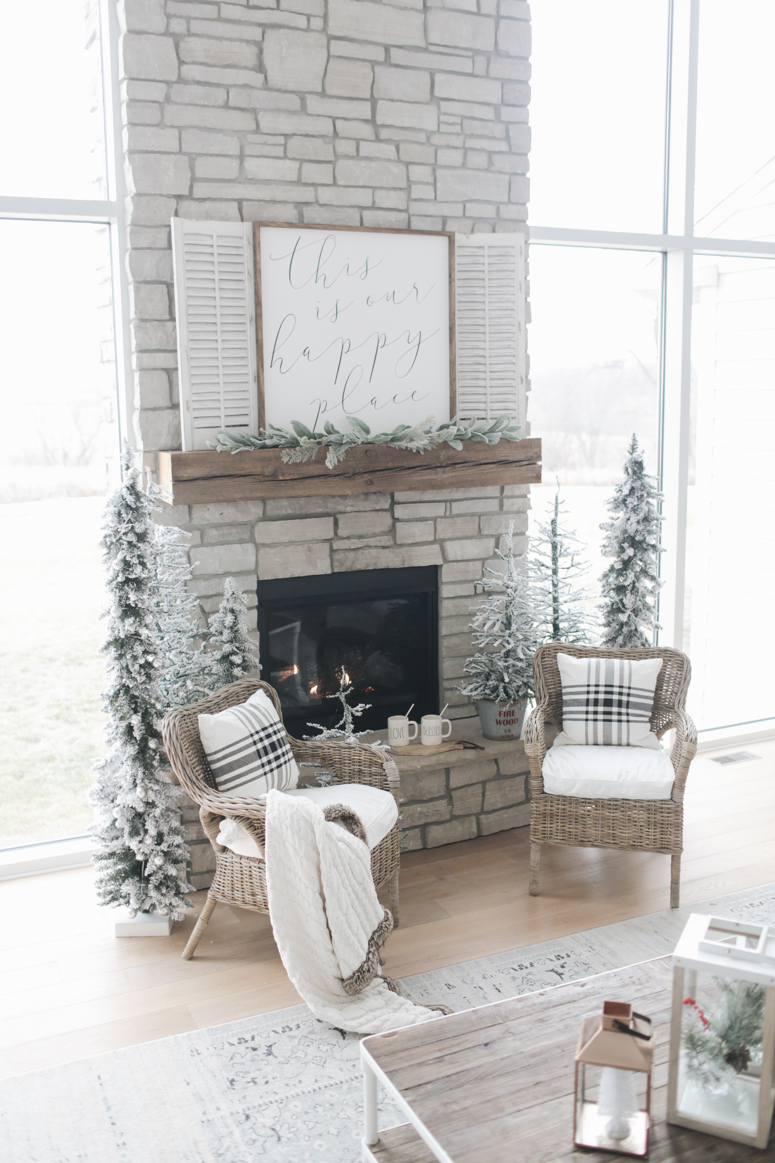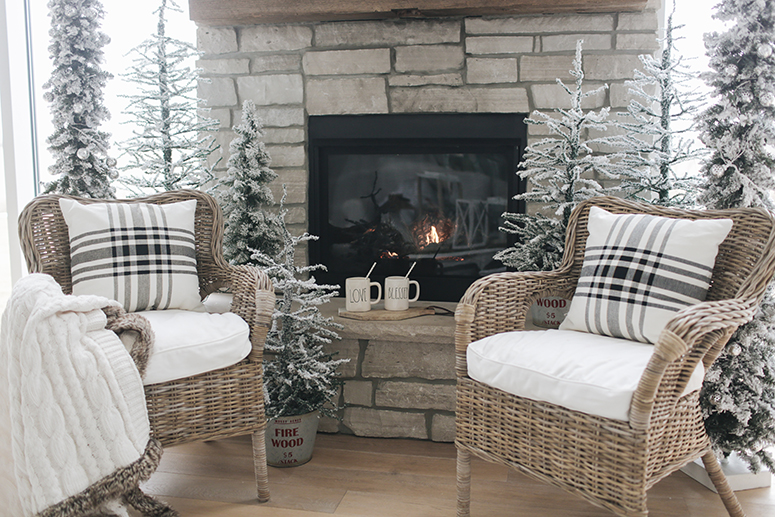 I wanted to add a little bit of color to my wintery theme, so I've added soft sea green toned pieces in the living room.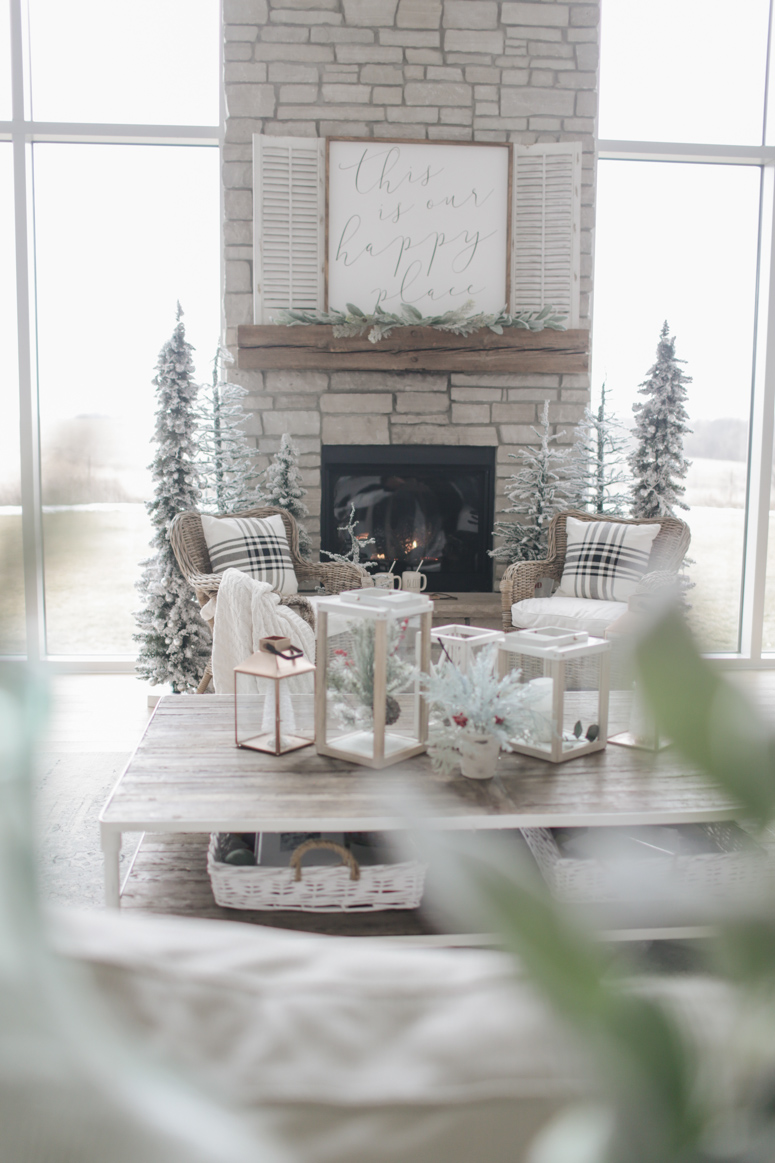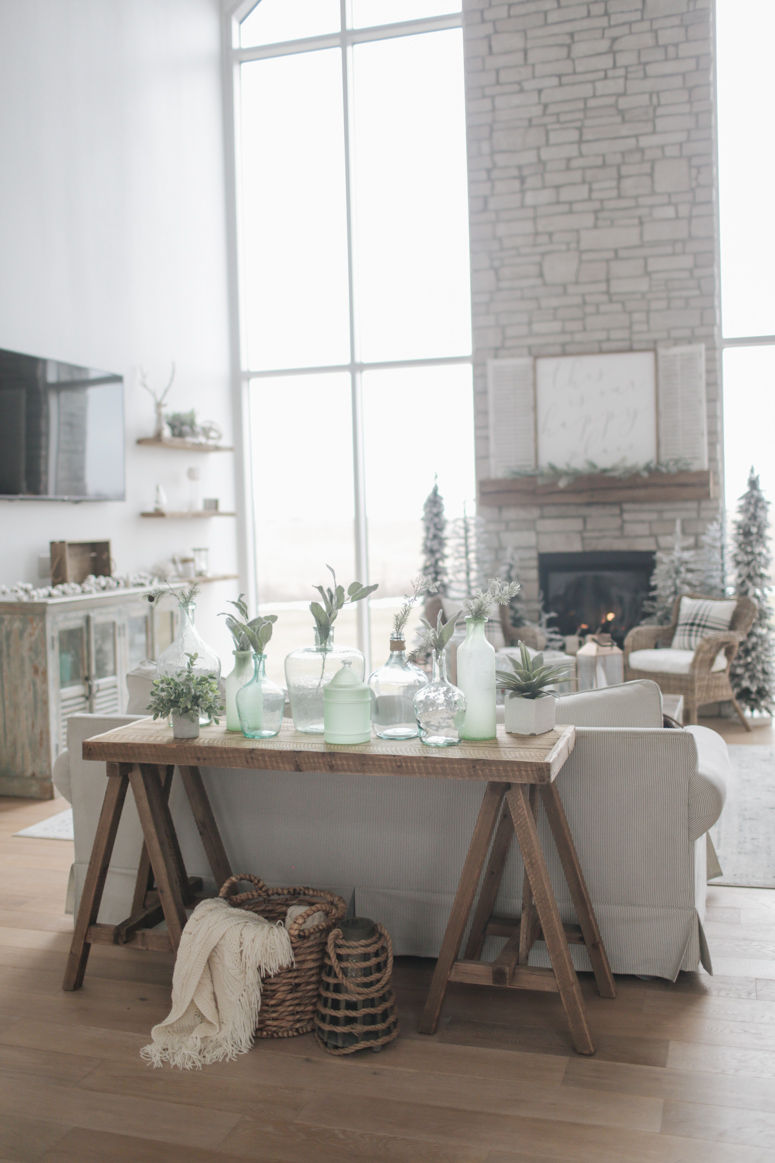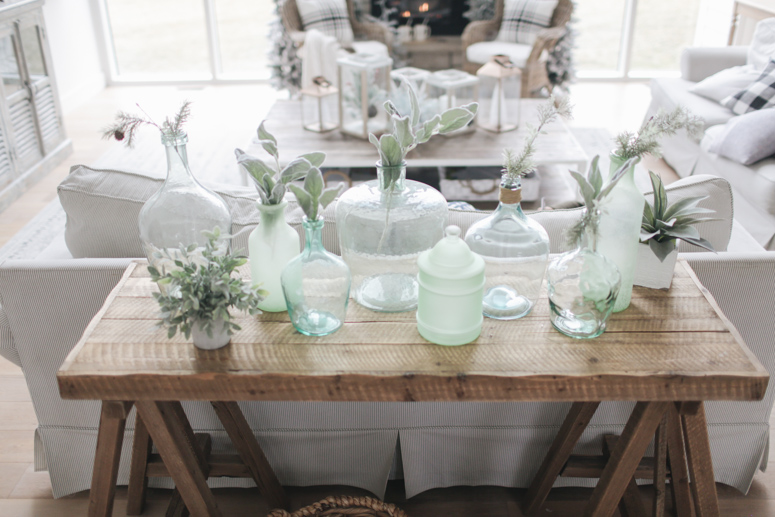 For Christmas, I had this same set up, but I had red berries with it.  Once Christmas was over, I removed almost all red accents from my winter decor.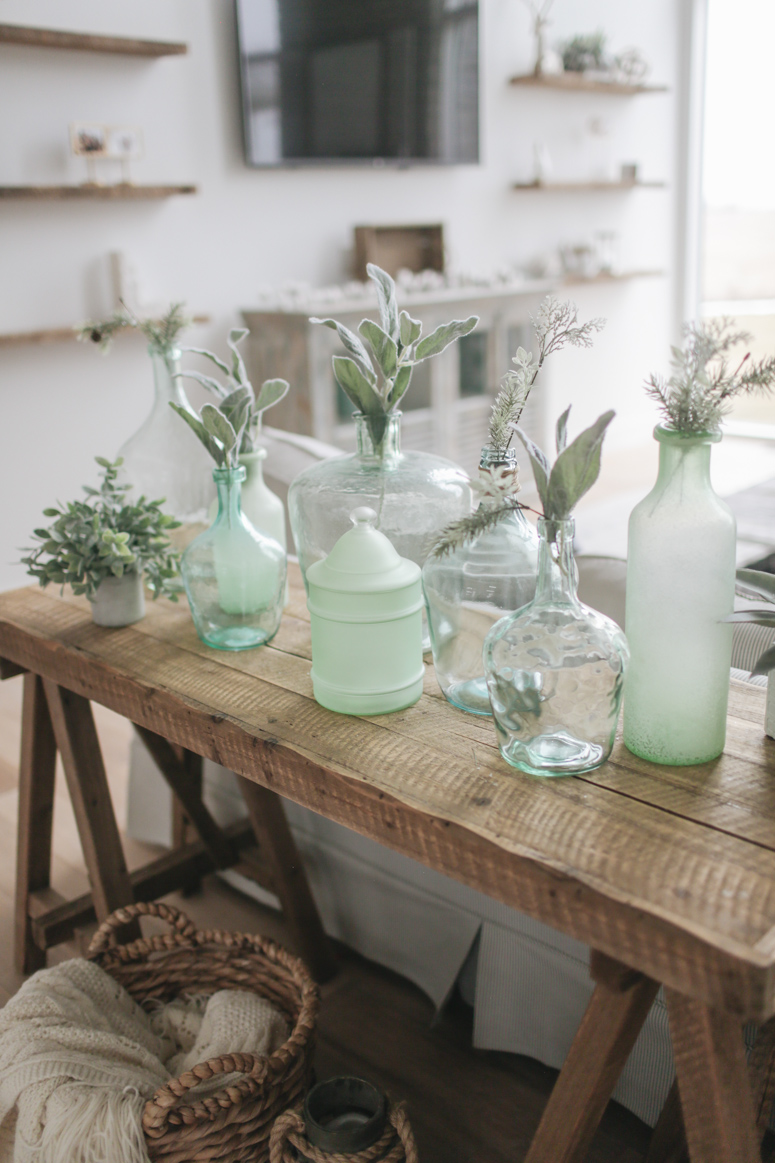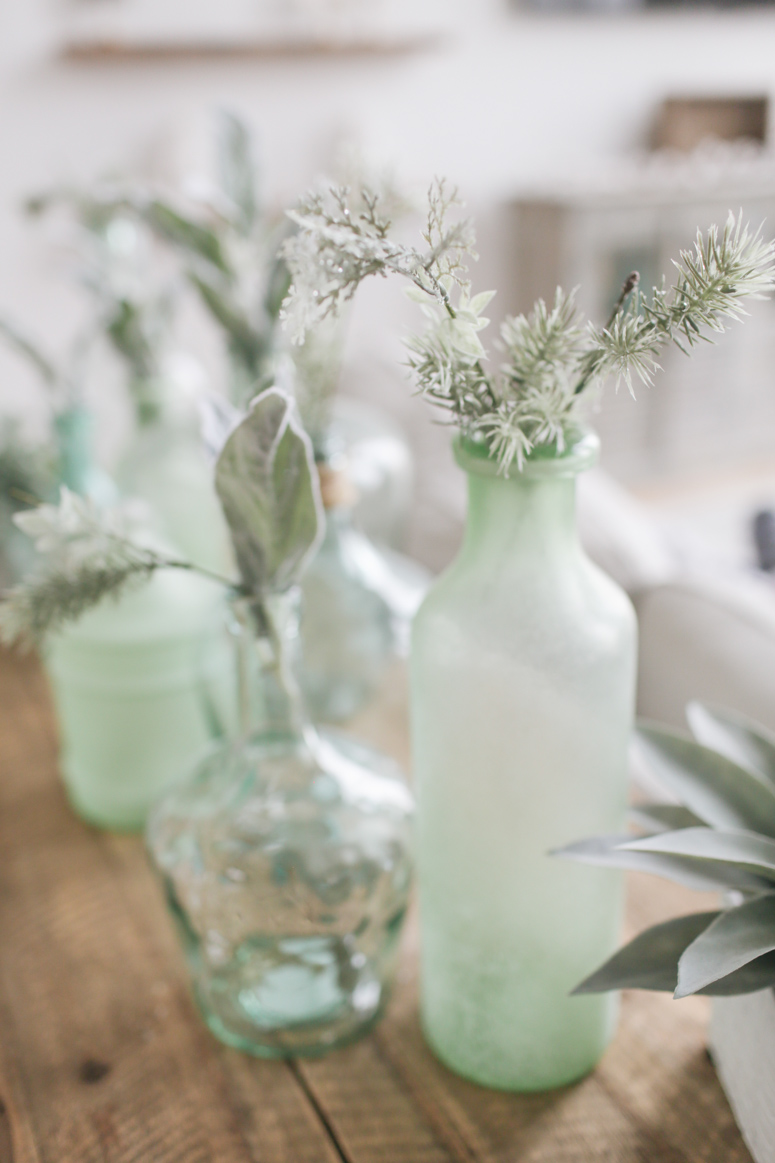 Now onto the staircase!  You can never have enough flocked trees 😉  See what a bunch of flocked trees that are different heights do to a space?!  I stayed very neutral in this area.  Having a neutral palette gives your home a peaceful atmosphere…hygge.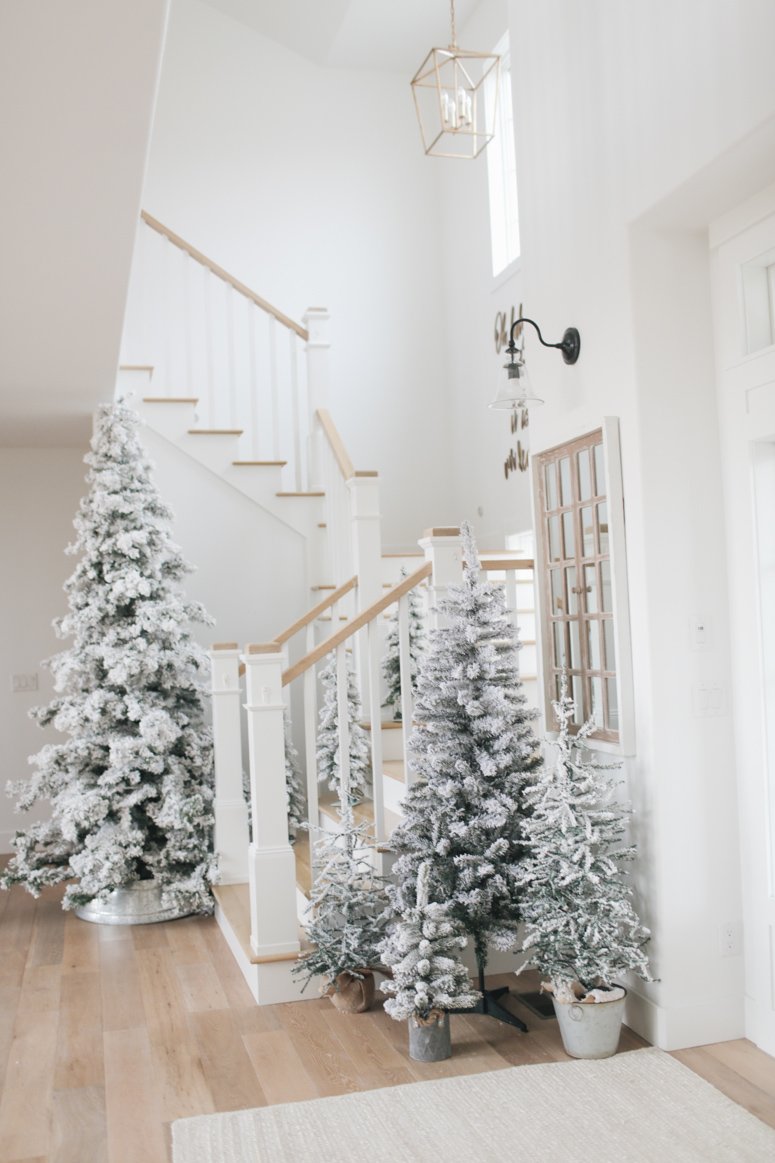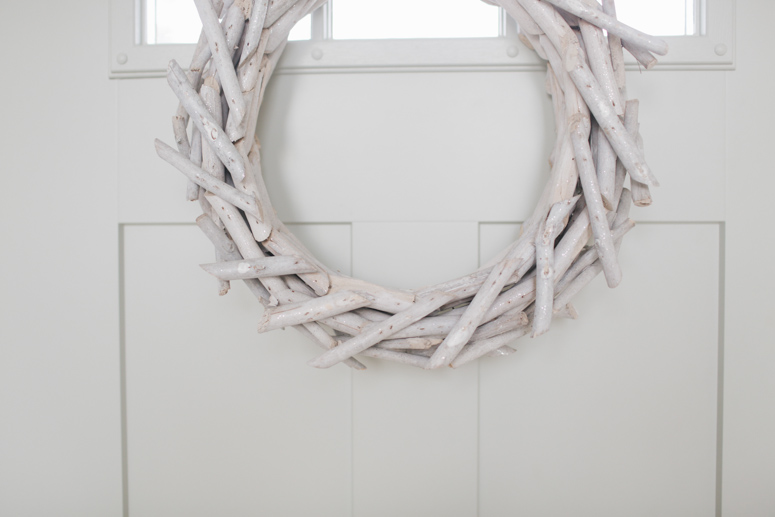 I know it's probably time to take down the Oh Holy Night wood cutouts, but it's too pretty!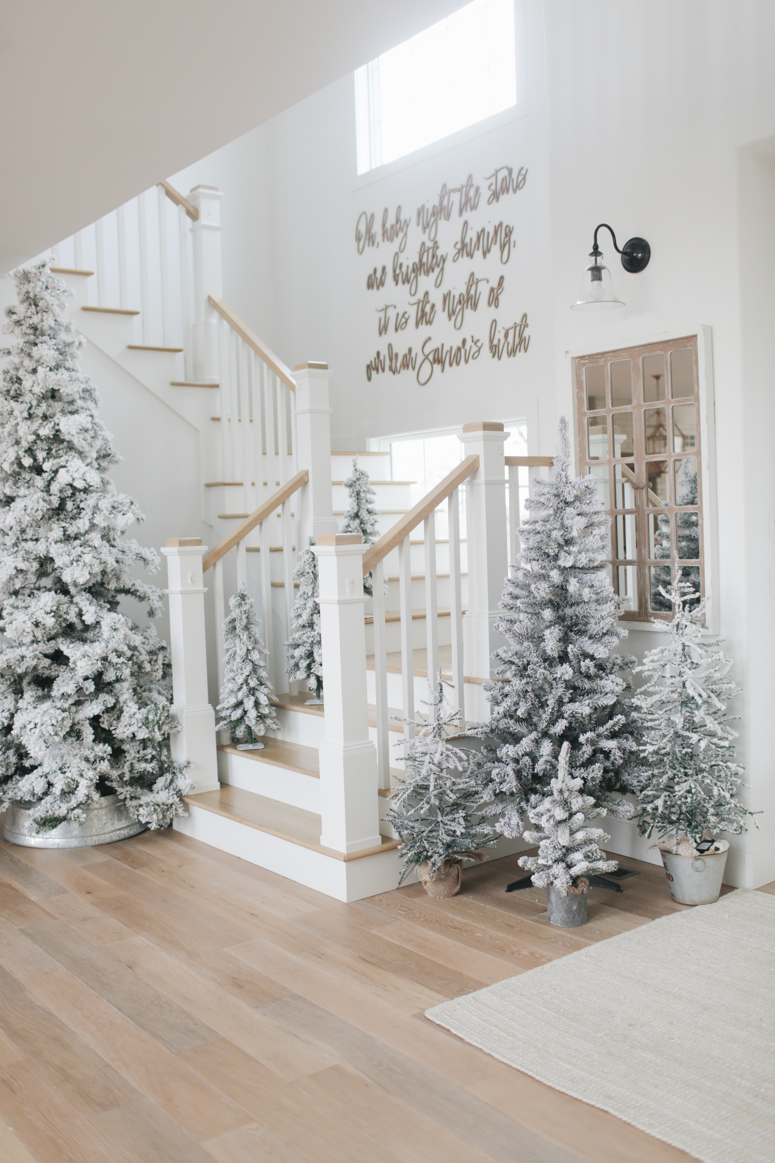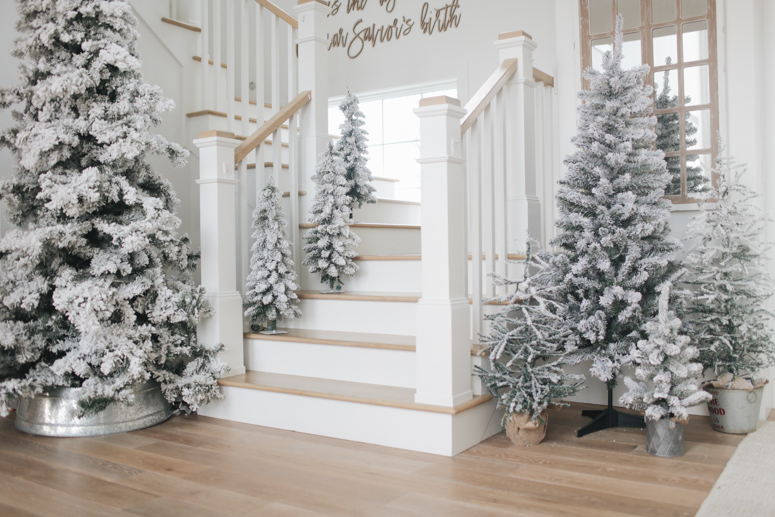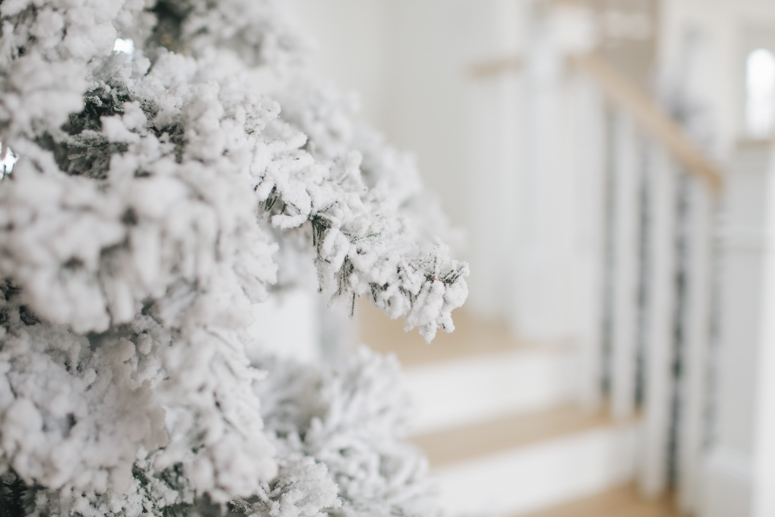 Hygge is best when you're enjoying it with family and friends, so I decided to include my dining room in this home tour since most families/friends gather and have conversations around the dining table.  If you watched our last episode on the HGTV Facebook page last month, this might look very familiar to you.  Cecilia and I did two different Christmas tablescapes on that episode, and this one was mine.  Yes I know, Christmas is over, but I love how it still has that wintery theme to it.  Therefore, it's staying as my winter dining decor. 😉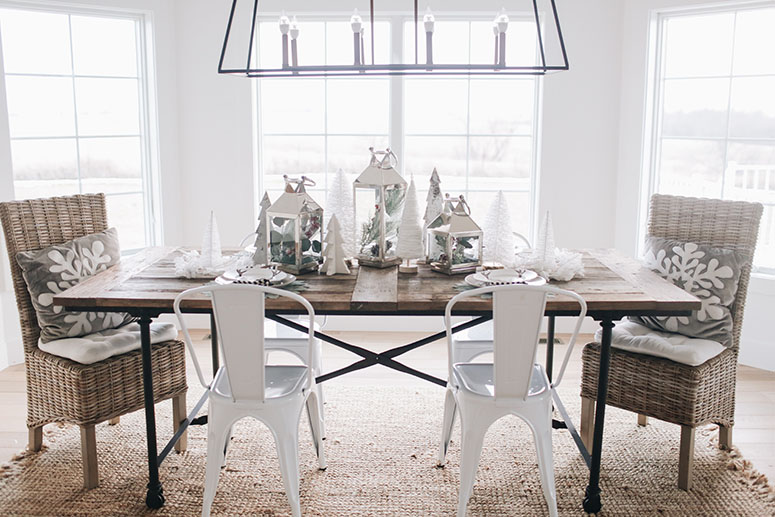 The centerpiece consists of different neutral trees along with silver lanterns.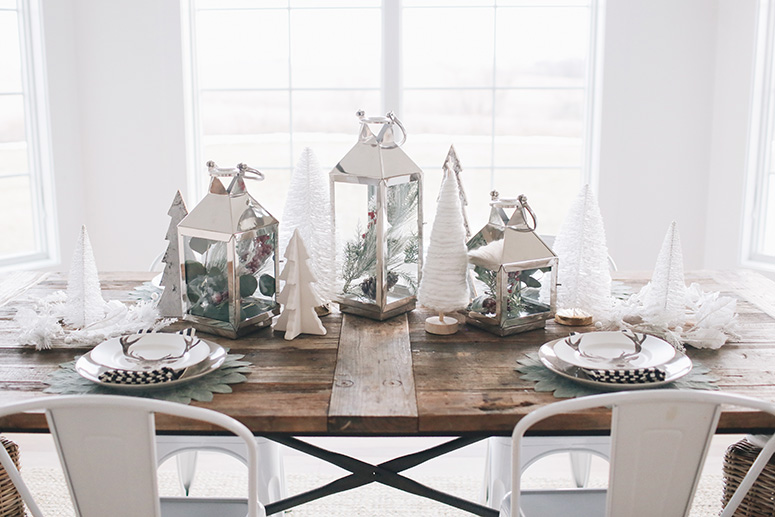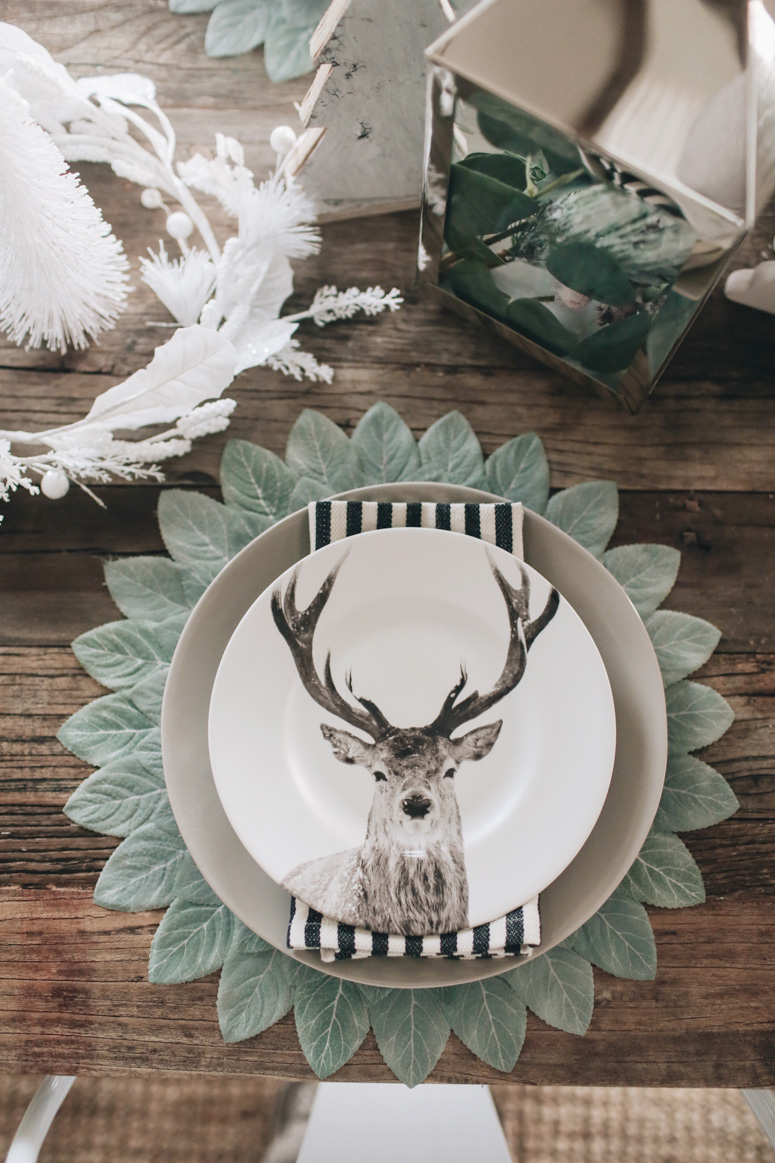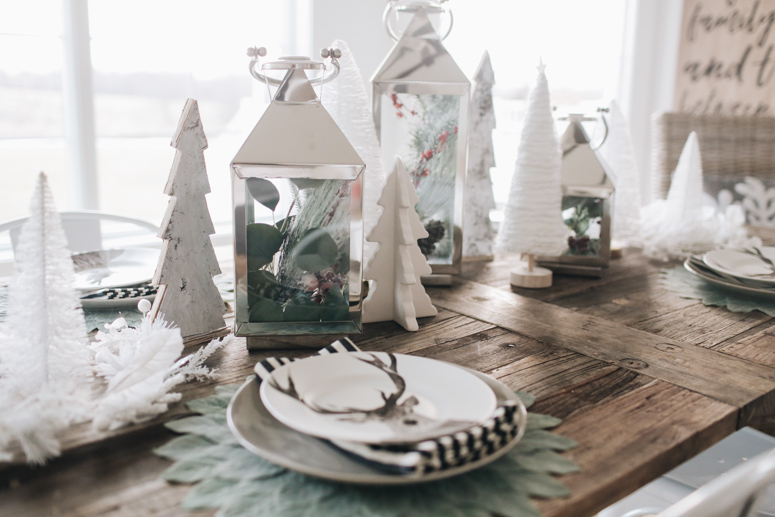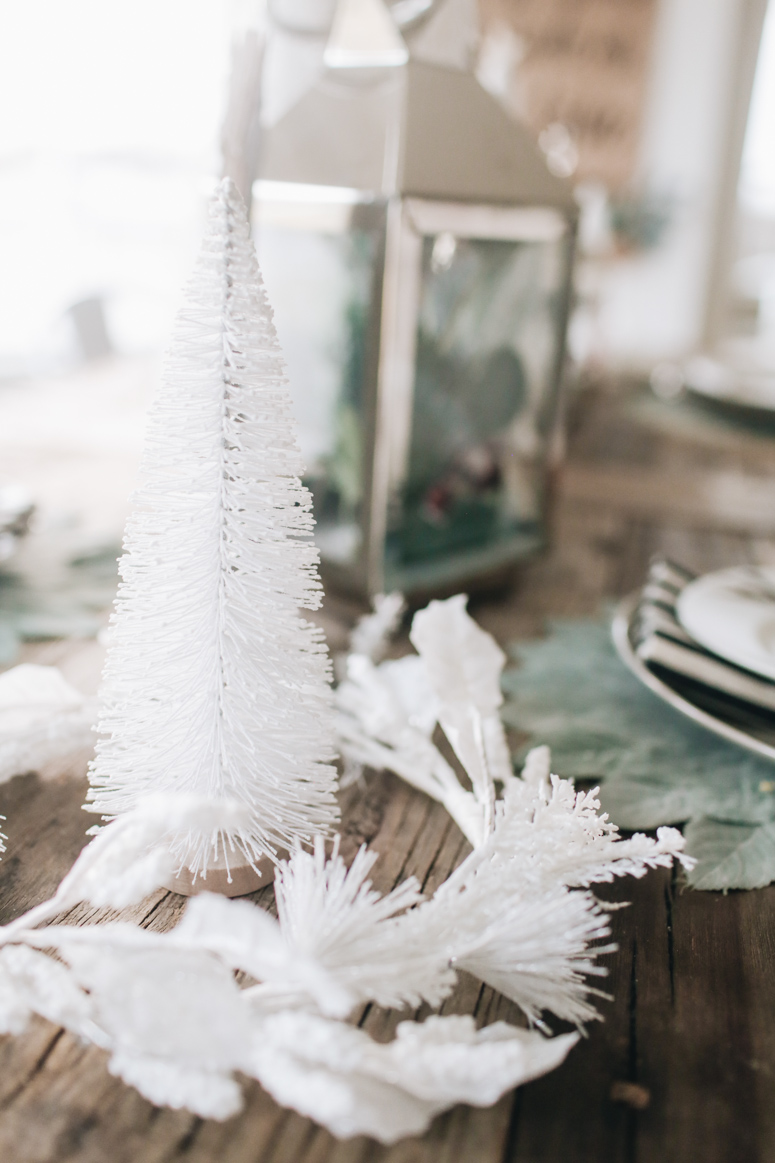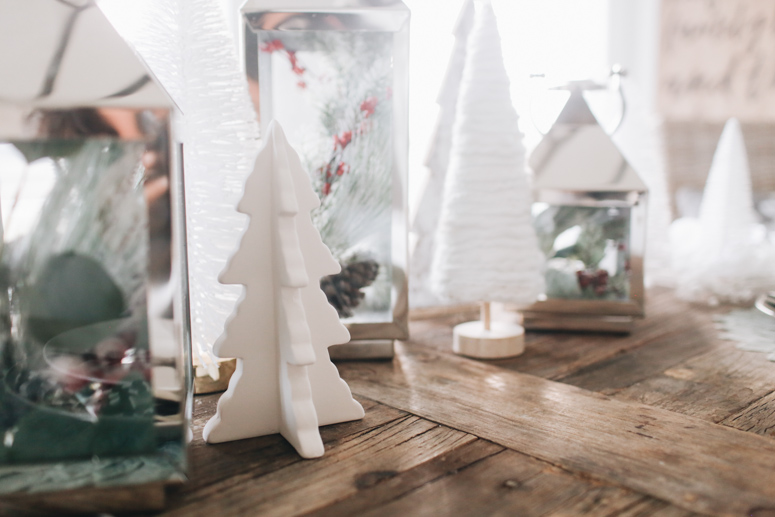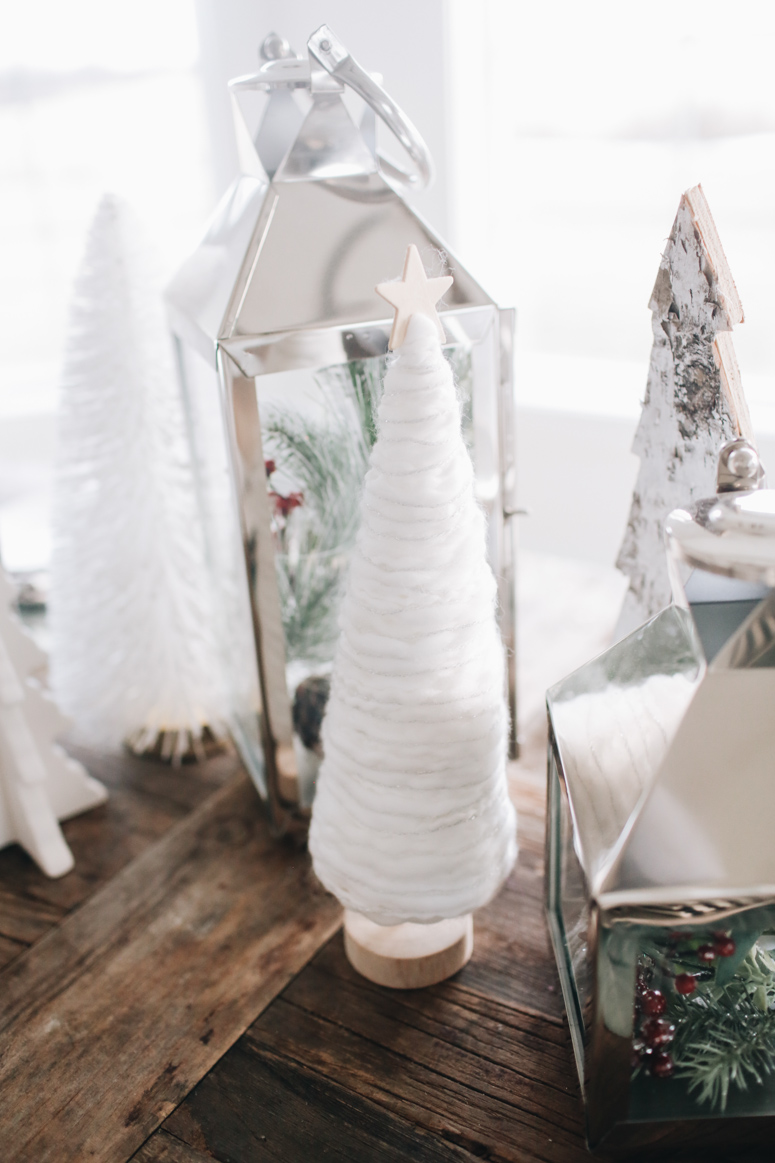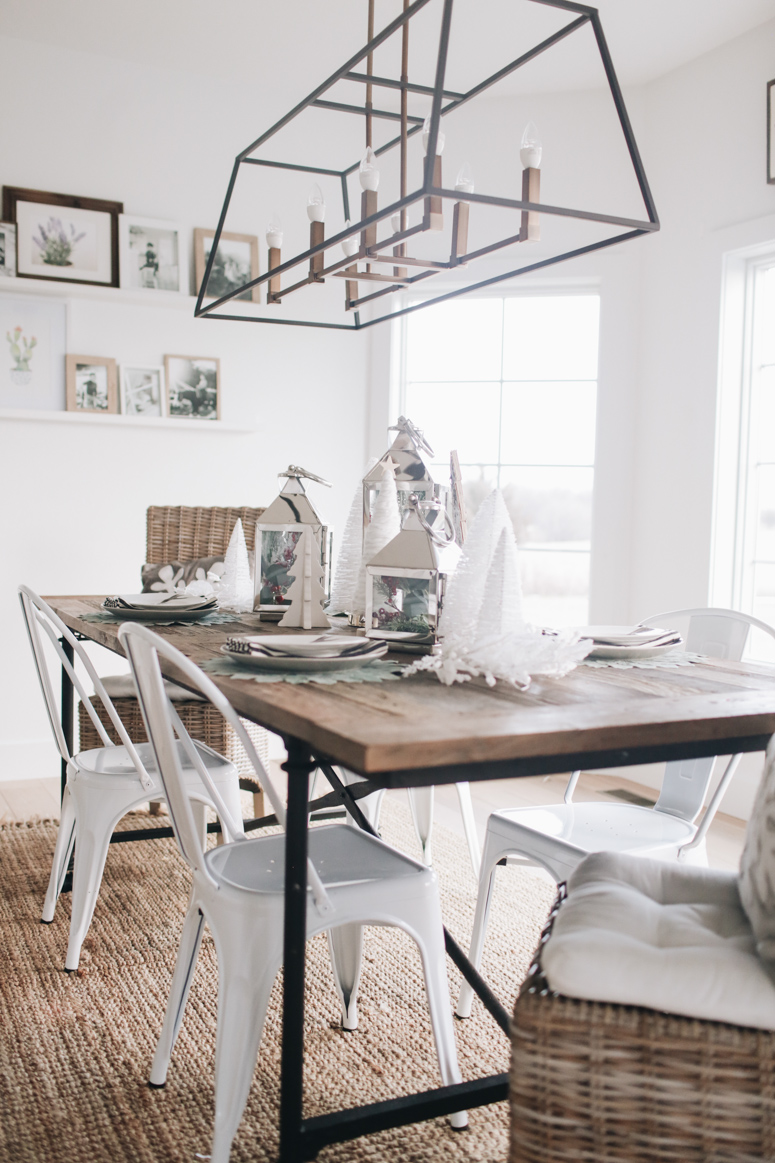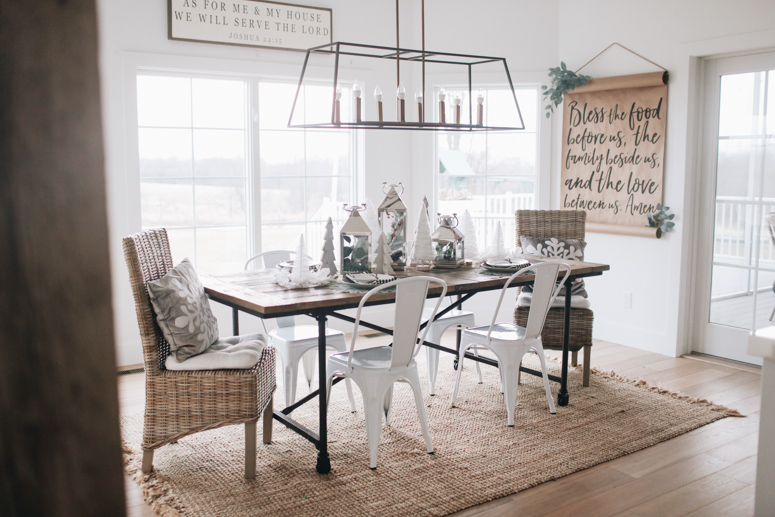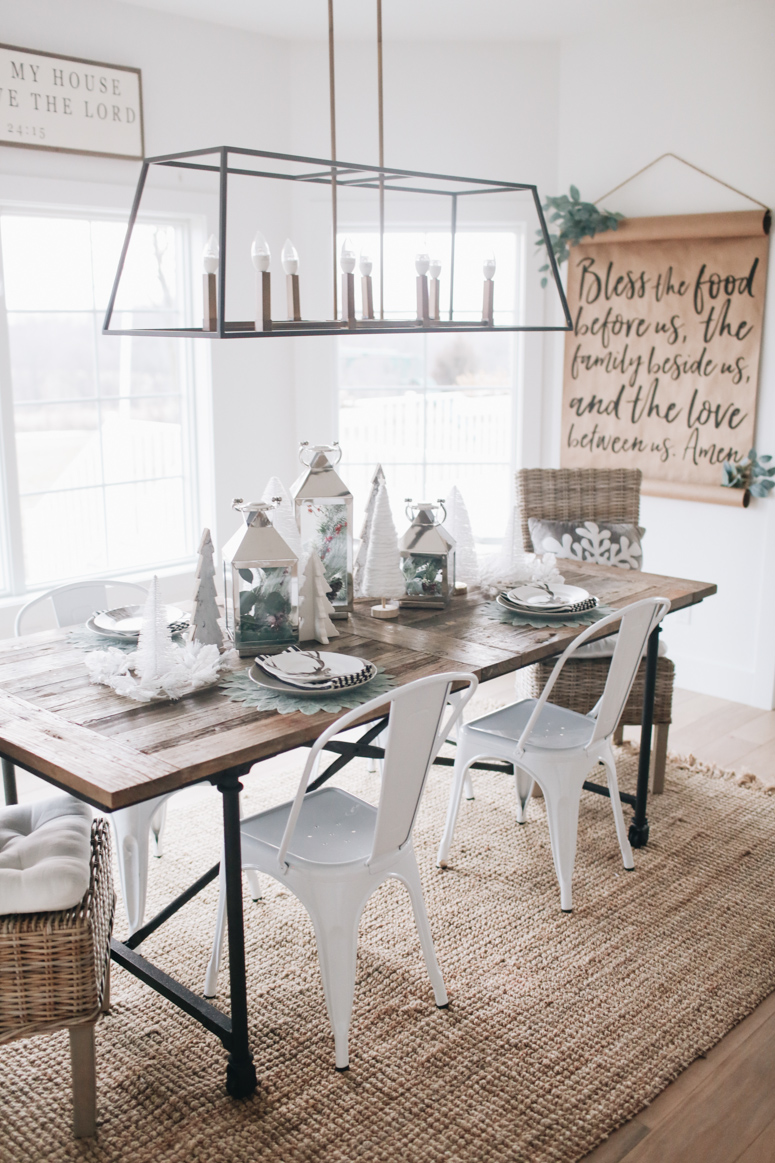 Here's a close up of the Bless scroll!  Gorgeous right?!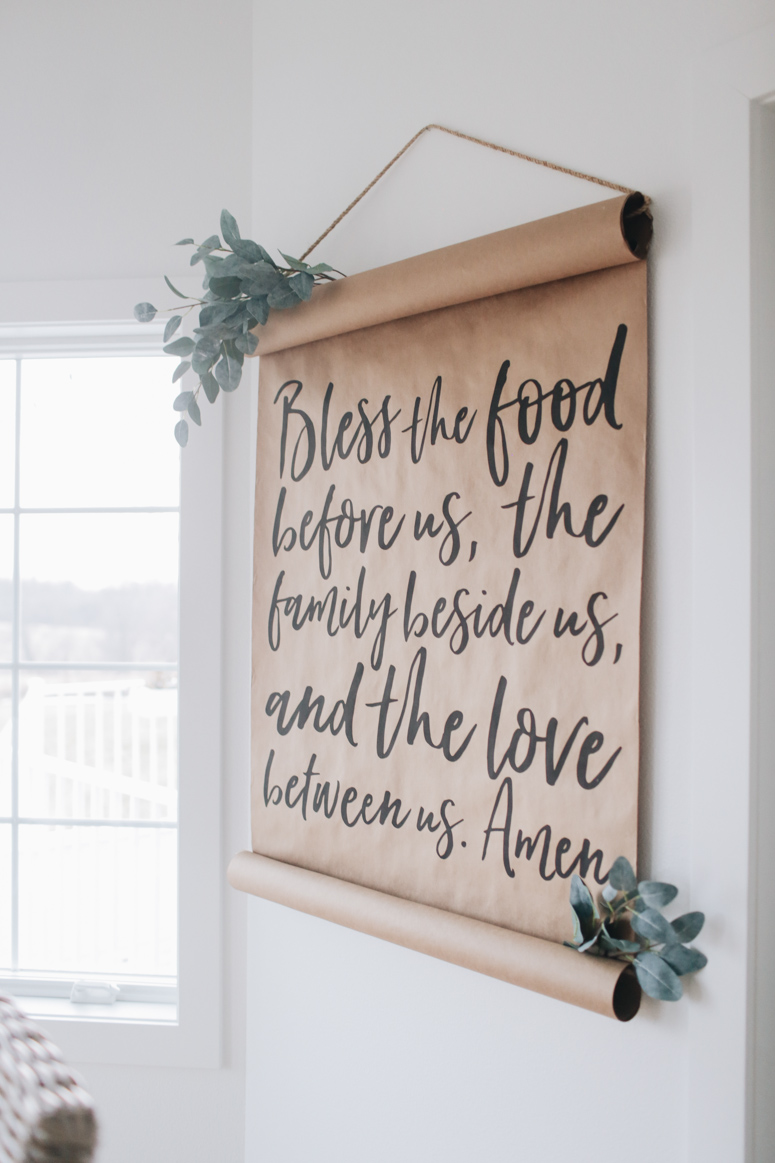 SHOP THIS POST
You can find products from this post and similar items here:

Hope you guys enjoyed my hygge home tour!  Don't forget to check out the other blogs in the list below!
HYGGE HOME TOUR
Jessica | Honey n Hydrangea
Dara | Hood Creek Log Cabin
Nina & Cecilia | Nina & Cecilia
Lisa | Shine Your Light
Beth | 1111 Light Lane
Martha | Simple Cozy Charm
Yuni | Love Your Abode
Kristin | White Arrows Home
Kellie | Gratefully VIntage